- BACK TO LISTING -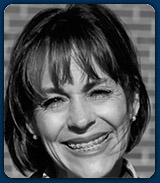 Eugenia Fuenzalida
Associate Professor, Psychology; Associate Director, Cognitive Science Research Center
Dale Hall Tower 715
405-325-7720
fuenzalida at ou dot edu
https://www.csrc.ou.edu/
Ph.D., Experimental Psychology emphasis in Personality - University of Oklahoma, 2000
Research:
Dr. Fuenzalida's research focus is interdisciplinary as it combines the study of both personality and human factors. She primarily studies traits with biological and perceptual bases (e.g., extraversion, anxiety, and neuroticism) and is particularly interested in research employing human performance and/or psycho-physiological measures. Of particular interest is the optimization of performance in safety-sensitive occupations. She has also worked in the design and implementation of training protocols to both enhance and optimize performance in high-risk occupations. Additionally, collaborative efforts have systematically examined risk factors (e.g., sleep deprivation and sub-intoxication) that impair human performance.
Selected Publications:
Vincent, A., Roebuck-Spencer, T., Fuenzalida, L. E., Block, C., Scott, J., and Kane, R. (2017) Validation of ANAM for cognitive screening in a mixed clinical sample. Applied Neuropsychology: Adult, in press.
Vincent, A. S., Bailey, C.M., Cowan, C., Cox-Fuenzalida, L.E., Dyche, J., Gorgens, K., Krawcyzk, D., and Young, L. (2016) Normative data for evaluating mild traumatic brain injury with a handheld neurocognitive assessment tool. Applied Neuropsychology: Adult.
Freeman, E. K., Cox-Fuenzalida, L. E., and Stoltenberg, I. (2011) Extraversion and arousal procrastination: Waiting for the kicks. Current Psychology 30: 355-374.
Hauck, E., Anderson Snyder, L., and Cox-Fuenzalida, L. E. (2008) Workload variability and social support: Effects on stress and performance. Current Psychology 27: 112-125.
Cox-Fuenzalida, L. E. (2007) Effect of workload history on task performance. Human Factors 49: 277- 292.
Cox-Fuenzalida, L. E., Angie, A., Holloway, S., and Sohl, L. (2006) Extraversion and task performance: A fresh look through the workload history lens. Journal of Research in Personality 40: 432-439.