Skip Side Navigation

Canvas Teaching Tips are distributed by the Dodge Family College of Arts and Sciences Online and Academic Technology Services office and offer SHORT helpful tips about Canvas, online learning, and academic technology.
Click here for more Canvas Teaching Tips
---
Posting an Announcement in Canvas is a great way to communicate with students throughout the semester as well as to re-engage them in the course.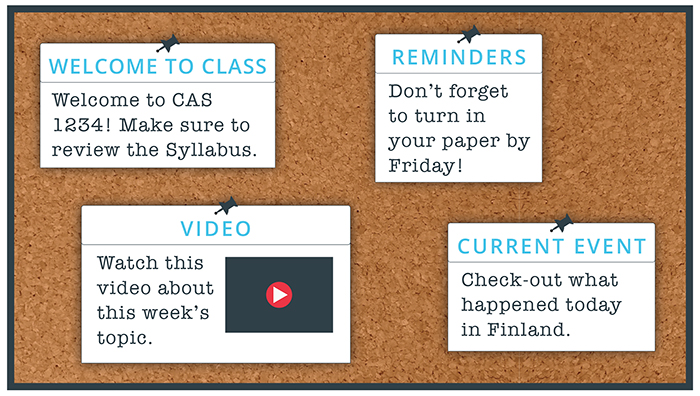 When would I use Announcements?
Create a "Welcome" message
Remind students about class work
Post a video that relates to a class topic
Post an instructor created video
Share a current news article or event
Celebrate student success
Helpful Announcement Features:
Student Settings
Make sure students know that you will be communicating with them through announcements so they can set their notifications appropriately. Click here for a Student Guide for Notifications

Click here to view an example of an announcement in Canvas
---

Canvas help is easy to find and always available. Click the Help button in the Canvas global navigation for 24 hour support and great help guides.
---
If you'd like to learn more about this Canvas tip, or Canvas in general, please contact our office at 405.325.5854 or casonline@ou.edu.