Skip Side Navigation

Canvas Teaching Tips are distributed by the Dodge Family College of Arts and Sciences Online and Academic Technology Services office and offer SHORT helpful tips about Canvas, online learning, and academic technology.
Click here for more Canvas Teaching Tips
---
Make Your Course Easier to Navigate
There are three things you can do to make your course more easy to navigate for students.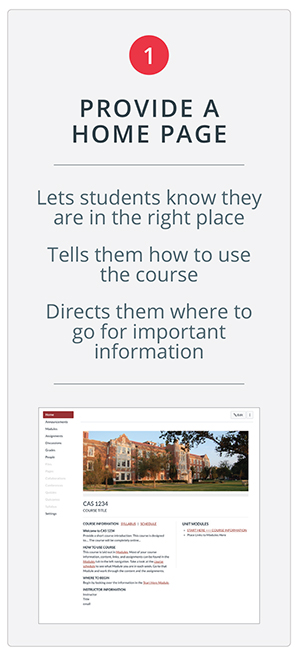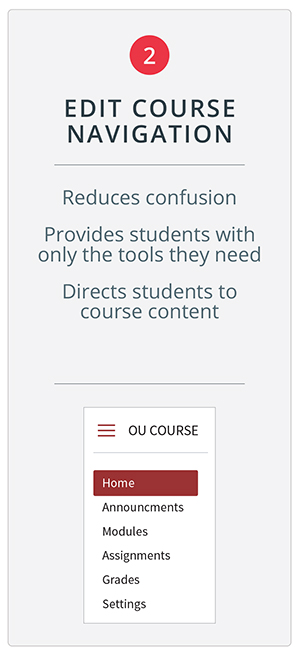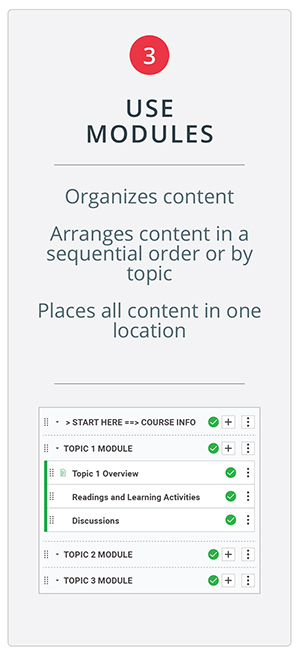 PROVIDE A HOMEPAGE

Let's students know they are in the right place
Tells them how to use the course
Directs them where to go for important information

>> Click here for more information about homepages in Canvas

EDIT COURSE NAVIGATION

Reduces confusion
Provides students with only the tools they need
Directs students to where course content is located

USE MODULES

Organizes content
Arranges content in a sequential order or by topic
Places all content in one location

>> See guides below for more information

Canvas help is easy to find and always available. Click the Help button in the Canvas global navigation for 24 hour support and great help guides.
---
If you'd like to learn more about this Canvas tip, or Canvas in general, please contact our office at 405.325.5854 or casonline@ou.edu.