Skip Side Navigation

Canvas Teaching Tips are distributed by the Dodge Family College of Arts and Sciences Online and Academic Technology Services office and offer SHORT helpful tips about Canvas, online learning, and academic technology.
Click here for more Canvas Teaching Tips
---
Embedding Video Resources
Adding video resources to your Canvas course can be a great way to engage students in the learning process.
HOW TO ADD THEM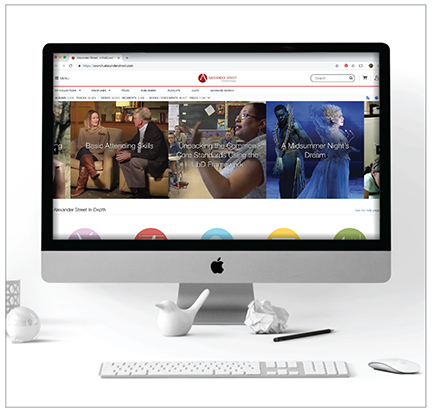 Alexander Street is a great video resource provided by OU Libraries
Please note: Videos should not be uploaded directly to your Canvas course, but to MyMedia. Canvas courses do not have enough storage space to accommodate more than a few short video clips.
WHAT TO ADD
There are a multitude of great resources for online videos including several that are offered by OU Libraries. These include:
Please Note:
Some of the Kanopy and Alexander Street Press collections licensed by the library have been changed to a "by request only" status, meaning they may still available, but will need to be requested.
If you would like to make a request for a Kanopy or Alexander Street Press video please contact us with the following information:
Name of the video
Course(s) using the video
Course delivery method (Online, Face to Face, Blended)
How far into the future you plan to use the video (one semester, every spring semester forever, etc.)
---

Canvas help is easy to find and always available. Click the Help button in the Canvas global navigation for 24 hour support and great help guides.
---
If you'd like to learn more about this Canvas tip, or Canvas in general, please contact our office at 405.325.5854 or casonline@ou.edu.