Fourth Annual
National Symposium on Student Retention

September 29- October 1, 2008
Little Rock, Arkansas

REGISTER ONLINE FOR THE CONFERENCE BY CLICKING HERE!!!
The National Symposium on Student Retention offers attendees a complete educational experience, with opportunities for collaboration and networking among leaders and peers working to understand and improve student success. The symposium focuses on research and evidence based strategies that impact student retention and completion. Informative sessions are coupled with a collegial atmosphere to facilitate networking and interaction among participants. Executives, administrators, institutional researchers, faculty and staff from the academic and student support areas will find this symposium useful and informative.
---
The focus of the National Symposium on Student Retention is not merely on retaining students from the first-year through the second year of their academic program. This conference is interested in sharing current research and strategies which support student success throughout the entire Student Retention Lifecycle supporting student success from enrollment, through year to year retention, to completing a course of study that leads to graduation.
Highlight emerging research in higher education that can inform retention efforts at four-year and two-year institutions.
Showcase successful, effective programs, retention strategies and best practices of two-year and four-year institutions.
Promote opportunities for dialog, networking, and shared understanding between colleagues.
Identify useful research and resources for addressing the entire retention life cycle from developing strategic plans and performance indicators, through funding, implementing, and evaluating retention efforts at the program and institutional levels.
---
The symposium's informative line up of speakers and invited presentations enables attendees to hear from leaders and researchers who can speak with authenticity about current student retention issues and who will share their observations about opportunities and challenges facing higher education.
This year our confirmed guest speakers include: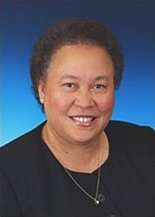 Belle S. Wheelan, Ph.D.
Belle S. Wheelan currently serves as President of the Commission on Colleges of the Southern Association of Colleges and Schools and is the first African American and the first woman to serve in this capacity. Her career spans 33 years and includes the roles of faculty member, chief student services officer, campus provost, college president and Secretary of Education. In several of those roles she was the first African American and/or woman to serve in those capacities.
Dr. Wheelan received her Bachelor's degree from Trinity University in Texas (1972) with a double major in Psychology and Sociology; her Master's from Louisiana State University (1974) in Developmental Educational Psychology; and her Doctorate from the University of Texas at Austin (1984) in Educational Administration with a special concentration in community college leadership.
She has received numerous awards and recognition including four honorary degrees; the Distinguished Graduate Award from Trinity University (2002), and from the College of Education at the University of Texas at Austin (1992); Washingtonian Magazine's 100 Most Powerful Women in Washington, DC (2001); and the AAUW Woman of Distinction Award (2002). Dr. Wheelan attributes her success to hard work, endurance, tenacity, and being in the right place at the right time. She recognizes that prayer and support from family and friends make anything possible.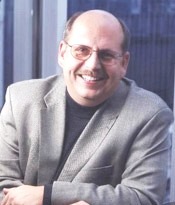 David Kalsbeek, Ph.D.

David H. Kalsbeek serves as senior vice president for the Division of Enrollment Management and Marketing at DePaul University. His responsibilities encompass undergraduate admission, graduate enrollment and marketing services, financial aid, student records and registration, career center and employer relations, TRIO programs, university and media relations, enrollment, market research and marketing communications.
Dr. Kalsbeek is a frequent speaker on issues related to strategic enrollment management and marketing, net revenue planning, financial accessibility, student retention strategy, assessment and research. He has authored chapters in seven books on higher education administration, marketing and enrollment management. He currently serves on the editorial boards of the Journal of College Student Retention and College and University Journal and previously served as feature editor for About Campus magazine. He has been a consultant to dozens of colleges, universities and associations on issues related to strategic enrollment management.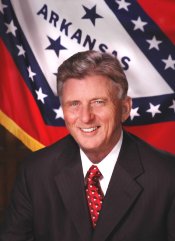 Mike Beebe, Governor of Arkansas
Mike Beebe was sworn in as the 45th Governor of the State of Arkansas on January 9, 2007, following more than two decades of dedicated public service. First as State Senator and then as Attorney General, Governor Beebe worked for more than twenty years to represent the people of his state. As Governor, he spends his days working with people of every background and every political persuasion to implement the positive vision he has for Arkansans. He believes in more and better-paying jobs, affordable and accessible health care, and providing all children with a first-class education.
Born in Amagon, Arkansas (Jackson County), in 1946, the Governor earned a bachelor's degree in political science from Arkansas State University in Jonesboro in 1968, and completed law school at the University of Arkansas in 1972, while serving his country in the U.S. Army Reserves.
Just days after assuming office, Governor Beebe submitted a balanced budget for the State's general revenue, culminating in the greatest tax relief in Arkansas history by cutting the state sales tax on groceries in half, while increasing the Homestead Property Tax Credit to ease the burden of homeownership. Governor Beebe remains committed to promoting policies that will further economic development, provide excellence in education for our children, and reform our system of health care.
Mark Allen Poisel, Ed.D.
Mark Allen Poisel is the Associate Vice President for Academic Development and Retention at the University of Central Florida. Prior to his current position, Dr. Poisel, most recently, served as Assistant Vice President for First-Year Transitions in Student Development and Enrollment Services. He was also the Director of Transfer Services at UCF and a specialist for student services at the Florida division of community colleges where he was responsible for assisting the state's community colleges with policies and issues related to admissions, financial aid, and other student services.
He currently serves on the board of directors for the Florida Center for Advising and Academic Support in addition to the standing committee on statewide policies and guidance of Florida's Articulation Coordinating Committee. Dr. Poisel earned his bachelor's and master's from Indiana State University and his specialist and doctorate from The Florida State University.
---
Several full-day and half-day pre-conference workshops will be offered during the day of September 29th. Workshops provide attendees an opportunity to explore more deeply topics that may be of interest to them and their institutions. Attendees come away with specific, practical knowledge that they can put to work when they return to their institutions. Classes include:
Data and Decisions to Support Student Success
Full Day, 9:00 am - 4:00 pm

presented by
Gerald McLaughlin, DePaul University
Richard Howard, University of Minnesota
Josetta McLaughlin, Roosevelt University
Increasingly, college and university leaders base strategic decisions on data. The ability to access, analyze, and convert data into strategic information is critical for institutions to remain competitive with other institutions. This full day workshop will focus on ways to identify peer and competitive institutions, define key institutional performance measures related to retention and compare relative positions on these measures with other institutions. A team approach will be used in this workshop, so senior management and their institutional researchers are encouraged to sign up together for this workshop for maximum benefit.
Retention For Rookies
Half Day, 8:30 am - 12:00 pm

presented by
Beth Richter, Noel-Levitz
Tim Culver, Noel-Levitz
You've just been named coordinator of student retention at your institution-now what? Retention for Rookies is intended to give you a solid orientation about the retention field. Learn basic retention concepts. Identify resources that can help you evaluate the current state of affairs at your institution. Discover retention strategies that get results at two-year and four-year institutions and learn the best ways to plan for programs by laying the groundwork for success and gaining faculty support. A good starter course for those of you who have recently been told that "retention and student success" have been added to your responsibilities.
Early Alert and Warning Programs: An Intentional Approach to Ensuring Student Success and Persistence
Half Day, 8:30 am - 12:00 pm

presented by
Brandon Miller, Baylor University
This workshop will provide essential information to administrators, enrollment managers, faculty and professional advisors for designing and implementing a comprehensive and collaborative early alert and intervention program for their own respective campuses. Specific topics that will be addressed in this presentation include: description of key components of an early warning system, overview of relevant literature as well as existing early alert/intervention programs, methods for recruiting, training, maintaining communications with key stakeholders, techniques for engaging students in the process of grade recovery and planning for future success, as well as a discussion of assessment models that identify students most likely to depart prior to degree completion.
Building Partnerships that Transform: Community Colleges and Four-Year Institutions' Alliances that Foster Student Success
Half Day, 1:00 pm - 4:30 pm

presented by
Mark Allen Poisel, University of Central Florida
Partnerships are the key to any successful venture when it comes to helping transfer students make a seamless transition to the next institution. Learn how one institution has spent years developing internal and external partnerships to build programs, enhance services, and strengthen relationships that positively impact transfer students as they experience new environments and continue to pursue their academic programs. Successful transfer programs are more than just articulation agreements and the workshop will discuss how to build a comprehensive transfer program that supports transfer student success through preparation, transition, and progression to graduation.
---
Tuesday Evening Event (optional)
Murder Mystery Dinner Theater at MacArthur Park
Optional Off-Site Special Event
Additional Registration Required
$50.00 per person
Tuesday, September 30, 2008
Registrants will…
Enjoy an evening of murder, mayhem and mischief…with a fabulous meal thrown in for good measure. The MacArthur Park Murder Mystery Dinner Theatre will test your sleuthing skills; prizes will be given to the most adept detectives. The evening includes a murder mystery dinner, dessert, drinks and transportation to and from the MacArthur Museum of Military History. The cost for the Dinner Theatre is $50.00 per person; seating is limited.
When registering for the conference, mark that you would like to attend the Murder Mystery Dinner Theater.
Also note that if you have any special dietary needs or need special accomodations, please include that information in the online registration form at least two weeks prior to the event.
---
Conference Registration Fees

Amount Before Aug. 1st

Amount After Aug. 1st

Registrants from CSRDE Member Institutions
(click here to see if your Institution is a member)
* Membership fees must be up to date to receive discount

$398.00*

$498.00*

Registrants from non-CSRDE Member Institutions

$498.00

$598.00

Pre-Conference Workshop Registration Fees
Workshop I: Data and Decisions to Support Student Success


Monday, September 29, 2007 Full day - 9am - 4pm *(includes lunch)

$125.00

$150.00

Workshop II: Retention for Rookies
Monday, September 29, 2007 Half day - 8:30am - 12pm

$75.00

$100.00

Workshop III. Early Alert and Warning Programs: An Intentional Approach to Ensuring Student Success and Persistence


Monday, September 29, 2007 Half day - 8:30am - 12pm

$75.00

$100.00

Workshop IV. Building Partnerships that Transform: Community Colleges and Four-Year Institutions' Alliances that Foster Student Success


Monday, September 29, 2007 Half day - 1pm - 4:30pm

$100.00
Online Registration: Register for the conference by clicking here. You'll be given the opportunity to register for the conference, Pre-Conference Workshops, and the optional Tuesday Evening Event. Please be sure to include your email address with your registration.
Cancellation/Refund Policy: Prepaid registrants who find they are unable to attend may send a delegate in their place without penalty. Refunds (less a 20% processing charge per registration) will be made on any prepaid registration for which we receive an advance written cancellation by September 10, 2008.
No Show: Those who pre-registered and do not attend the conference without written notification of cancellation will be charged the full conference fee.
---
Brief overview of Call for Proposals
CSRDE is particularly interested in proposals for papers, panels, tutorials, and posters which address current, evidence based research that advances knowledge in the student retention and success fields. Proposals may be submitted to address audience participants at introductory, intermediate, or advanced levels of experience. However, authors should be aware that while we will have a few participants that are interested in introductory information, many of our participants are seeking more advanced levels of understanding.
We are currently accepting proposals for this year's symposium. Below is a brief description of the presentation tracks. You are encouraged to download and review the full Call for Proposals document for more details.
I. Programs and Initiatives

Proposals in this track will discuss innovative programs and institutional initiatives which have been demonstrated to improve student retention and success. New promising programs may be presented with a discussion of preliminary findings. Examples of such programs might include:

bridge programs
model advising centers
early alert programs
intervention programs (for poor math or English skills)
learning communities

II. Transfers and Retention

Proposals in this track will explore a variety of issues related to transfer student retention, at community colleges and/or four year institutions. Topics may include but are not limited to: orientation, preparation, and integration of transfers into campus life, compare and contrast approaches to first-time freshman and the transfer population, examining institutional retention/graduation rates of transfers, and data collection issues.

III. Looking Beyond the First Year Retention

CSRDE data indicates that the overall percentage of freshmen who do not continue after the second year and subsequent years is often equal to the percentage of students that do not continue after the freshman year. Proposals in this track will discuss what is being done to sustain institutional retention initiatives beyond "First-Year"; research on students that do not persist during or after the second year to better understand this phenomenon, and retention interventions for these students.

IV. Retention and Special Populations

Continuing the CSRDE tradition of tracking diverse student populations, proposals in this track will address the status of diverse student populations and retention efforts directed toward these groups, including but not limited to: minority students, science, technology, engineering and mathematics majors (STEM) or other academic majors of concern, community college transfers, non-traditional and distance learning students.

V. Data, Technology, and Methods

Proposals in this track will provide presenters with an opportunity to share analytical methods, or technology that is useful in the study of student retention issues. Specific topics of interest could include assessment methodologies for identifying at risk populations, data mining techniques, and evaluation of retention initiatives.

VI. Theoretical Models

These proposals will focus on concepts, principles, or relationships between concepts and principles, which affect the student retention life cycle. Examples might include research on theories of engagement, or student perception. Prediction of retention and graduation, and the influence of student, institutional or external variables (economy) would also be examples of topics.
For more detailed information on submitting proposals

Questions? Call 405-325-2158.
---
Conference Hotel - Peabody Hotel, Little Rock Arkansas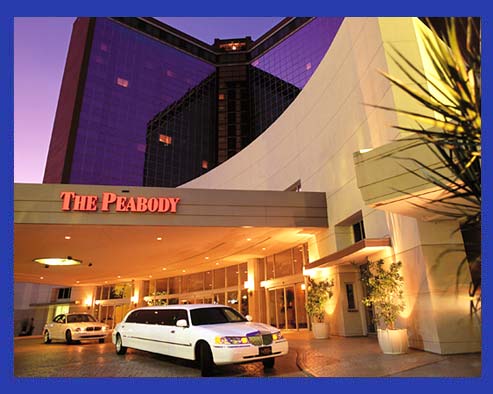 Address: Three Statehouse Plaza
Little Rock, Arkansas
The Peabody Little Rock offers unsurpassed luxury among Arkansas hotels. Elegant ballrooms and meeting spaces, a state-of-the-art fitness center, and the world famous Peabody Ducks complete the experience at the most luxurious of downtown Little Rock hotels.
The Peabody Little Rock is centrally located in the River Market District of downtown Little Rock, Arkansas. It is less than a mile from the William J. Clinton Presidential Library and less than 15 minutes from Little Rock International Airport. It is easily accessible by foot, trolley, or a short drive to nearby attractions, including the Statehouse Museum, Alltel Arena, the Museum of Discovery, Arkansas Repertory Theatre, Arkansas Arts Center and the Robinson Center. It is home of the world-famous Peabody Ducks, who march down the red carpet to the Lobby Fountain every day at 11 a.m. and 5 p.m.
In order to receive the special conference rate ($159/night) at the Peabody Hotel, reservations must be made over the telephone rather than online. When making your reseverations, be sure to tell them you are with the CSRDE National Symposium on Student Retention.

For reservations, call 501-906-4000 and ask to be directed to hotel reservations.
---
Exhibitor and Sponsor Information
Do you want to build relationships and network with executive decision makers from a wide variety of institutions?
Do you want to gain broader exposure for your new products and services?
Do you want to position your company as a market leader?
If your answer is yes, then you should become an exhibitor or sponsor at our 4th annual National Symposium on Student Retention. We are now accepting application for exhibitors and sponsors for this year's symposium. There are a number of options for participating in this year's program and interacting with participants. If you are interested in being an exhibitor or sponsor, download the pdf documents below for more information on this exciting opportunity.
If you have any other questions, contact Dr. Rosemary Hayes at 405-325-2158.
---