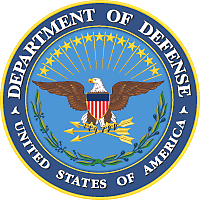 Analysis
Denny's
Challenger
Jack in the Box
Tylenol
Union Carbide
Statement of problem
Crisis communication is something every public affairs officer will deal with at one time or another. A review of recent history clearly shows the recurrent crises which military media relations professionals have had to confront. From operational issues like the MV-22 Osprey, to gender and leadership issues like the Lt. Kelley Flynn incident, to violence issues like PFC Winchell at Ft. Campbell, crises erupt quickly and require skilled responses in order to provide the American people with timely, accurate information.

Failure to quickly and effectively communicate DoD's position in an emerging crisis threatens the public's confidence in the institution's competence and ability to accomplish its mission. In each of the above instances, DoD received substantial negative coverage of its handling of the issue. As an organization which relies on the public for its financial and recruiting support, maintenance of an educated, well-informed public is crucial to the long-term health of DoD.

The Department of Defense has step-by-step guidance regarding crisis communications. However, there may be common trends, themes and strategies used by non-Department of Defense organizations that can be adopted and used by DOD public affairs professionals. There may also be specific communication theories which, when utilized in crisis communication planning, will allow public affairs professionals to better respond to the crisis at hand. DOD can benefit from increased knowledge of all of the above subject areas in crisis communication circumstances.

For the purposes of this project we define crisis in the following fashions: The Defense Information School describes a crisis as "the point at which public reaction to an issue or an emergency threatens to jeopardize or significantly damage the reputation of an individual or organization. It represents a major turning point at which the magnitude of the situation escalates dramatically. It may be driven by factors such as: the number of casualties, its similarity to other recent incidents, or the level of national media interest." Seeger, Sellnow and Ulmer (1998) depict crisis "as a specific, unexpected and non-routine event or series of events that create high levels of uncertainty and threaten or are perceived to threaten an organization's high priority goals" (p. 233). Webster's defines crisis as "an unstable or crucial time or state of affairs in which a decisive change is impending; esp: one with the distinct possibility of a highly undesirable outcome; a situation that has reached a critical phase" (p. 307).

Although this information regarding crisis communication strategies in civilian organizations exists, DOD public affairs professionals may not be aware of it. We intend to identify successful practices used in the civilian community to increase awareness and improve our collective DOD public affairs efforts.